My top 3 productivity mobile apps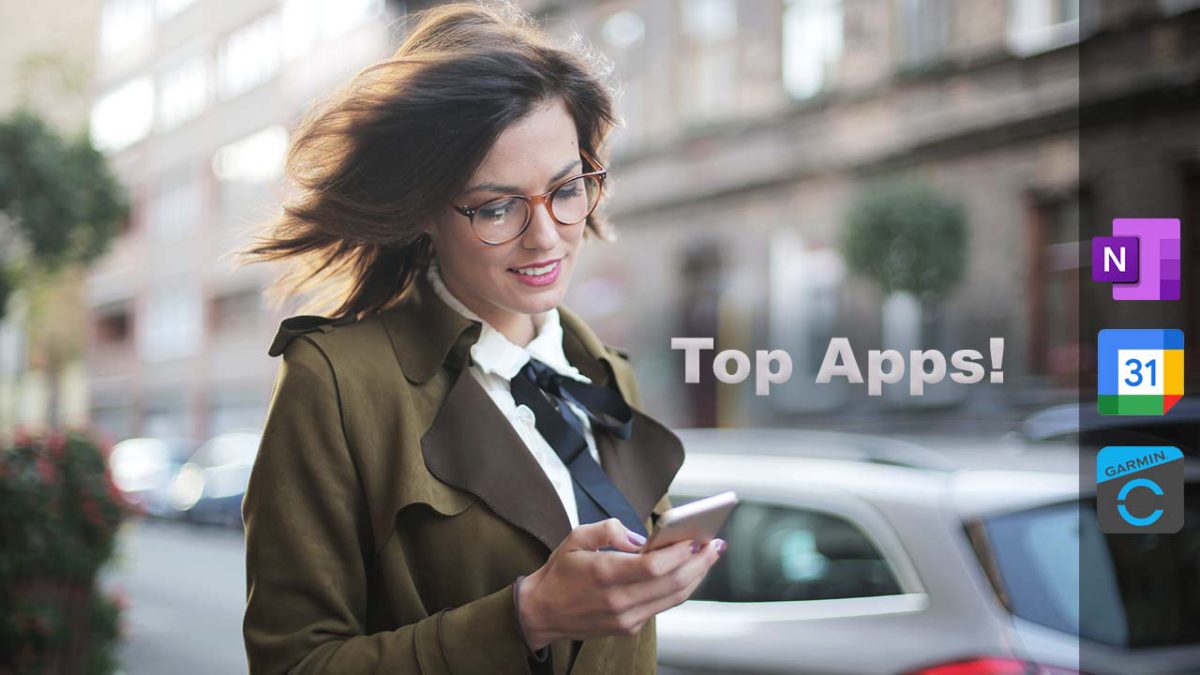 When it comes to productivity, usually smartphones and other similar electronic devices tend to be destructive and turn your attention to anything else but studying or working productively. However, if tablets or even smartphones are used appropriately, they can significantly boost productivity and make life easier in so many situations. In this blog post, I want to share my experience with the best apps that helped me stay motivates and productive during studying and working.
1. OneNote
OneNote is so far my best notes taking app. It is produced by Microsoft and comes along with an Office 365 subscription. However, to use this app specifically, you only need a free Microsoft account, and you are good to go. There are some extra features on the PC version if you purchase the premium subscription; however, the free version is more than enough for me so far. It synchronizes to the cloud pretty fast, so you can use it even across all your devices and at the same time if you need it.
How I use it? I have created two separate notebooks within the app, where one is dedicated for notes from work, and the other is for private life. Inside each notebook, there are individual sections like, for example, one section for each project and one more for training. In each section, I have at least one page for general things about the specific project and many subpages, which contain meeting notes, to-do lists, and anything in-between that is related to that particular project. Another extraordinary feature that I use a lot while studying is importing entire PDFs, like books or lecture slides on a page in OneNote, and then using the Apple Pencil on my iPad to take handwritten notes beside the pages of the inserted PDFs. This is my favorite feature so far in this app.
2. Google Calendar
I use my calendar on a daily basis, and usually, I use it to schedule my major events during my day. There is not much to say about the Google Calendar app since any calendar app would do almost the same job. However, I like this one mainly because it works perfectly with Google Assistant. In case I make some reminders, my smart speaker at home, which works with Google Assistant, will remind me automatically by telling me what's on my list at the given time. Besides that, I like the ergonomics and the responsiveness of this app. Oh, and it's completely free.
3. Garmin Connect
Anybody who uses any Gramin sports watch most likely also uses this app. For me, it plays a significant role in staying motivated in my sports activities. It shows a lot of tracking data about almost any kind of exercise, like running, cycling, weight lifting, swimming, etc. The fact that I can track my workouts and take some sort of measurement values to evaluate my sport conditions keeps me motivated to stay active.
The app itself is for free, but it works only with Garmin devices. However, there a lot of other similar apps that are free and will do a similar job. For example, Strava, Runtastic, Health for iOS, or any other similar one.
Summary
Keep in mind that non of the apps mentioned above, I like to use because of any branding or anything similar. It just happens those apps do the job I expect from them, and that's it. If you eventually want to adopt any habit of using any kind of the apps mentioned above for productive purposes, you can choose any other one that gets the job done specifically for you. The main thing is not the app itself but the way you use it to get more productive.