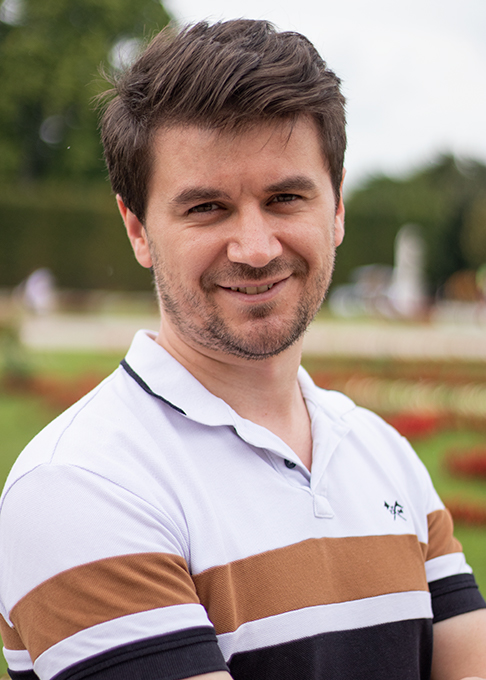 I am a full-time software developer, master's student at the Technical University of Vienna, blogger, and hobby photographer. I love exploring and blogging about self-development, self-discipline, productivity, hight success, and various educational topics.
I consider myself a highly successful person. Let me tell you a short story to reveal why I think so: I grew up in a very low-income family in North Macedonia. My parents dealt with agriculture where almost everything was done by hand instead of fancy machines, and the only income was earned by selling vegetables at the market. Watching my family struggling endlessly, I tried to do my best at school to get good grades and change that situation by getting some well-paid job when I grew up. As a kid, my dream was to become a pilot.
I finished my elementary school with pretty good grades, so I had a priority to enroll in some more competent school for high school. I chose to study information technology, and ultimately, in the end, I became the student of the year. This experience gave me a lot of hope and motivation in life, so I continued to study at the SEE University in Tetovo. I finished my Bachelors's in Computer Engineering with substantial grades.
Because of a shortage of opportunities for a reasonable job with my degree in North Macedonia, I decided to move to Austria. This act was the new big challenge for me since I couldn't speak German, I didn't have work permission, and no money in my bank account. At this point, I decided to study further, since by getting accepted to an Austrian university, I was able to get permission for a part-time job and German courses at a discount price.
So, I enrolled for a Master's in Embedded Systems at TU of Vienna. I got a simple job with just enough income to survive, and at some later point, I could work as a part-time working student at a software company in Vienna. After one full year of working in that position, I was offered a full-time job within the same company. This opportunity was a big step forward in my life, and eventually, this was the end of my financial struggles.
I am pretty satisfied with my life now, and my family is incredibly proud of me. My dream of becoming a pilot did not come true, but the primary vision of becoming financially independent and happy in life became ultimately real, and I'm living my life as never before!
With that said, I like teaching things that I have learned from life. I love sharing bad experiences that lead me to fail individual plans so that others can know what not to do to become successful. But what makes me even more excited is sharing excellent and successful experiences that I learn and practice, so everyone can easily follow and find them useful in life.